Hello,
As of February 20th, 2023 and continuing until further notice, Raven's Cry Theatre will begin operating at reduced hours. Hours of operation will be Friday to Tuesday, and closed Wednesday and Thursday.
We thank you for your understanding and your continued patronage!
MOVIE ADMISSIONS
We accept Cash & Debit – touchless payment options.
$12.50 GENERAL ADMISSION
$9 CHILD (only when accompanied by supervising Adult)
$10 SENIORS (65 +) – Monday & Tuesday Only, other days General Admission
$10 MATINEE ADULT
$9 MATINEE SENIOR – Monday & Tuesday Only, other days Matinee Admission
COMING NEXT!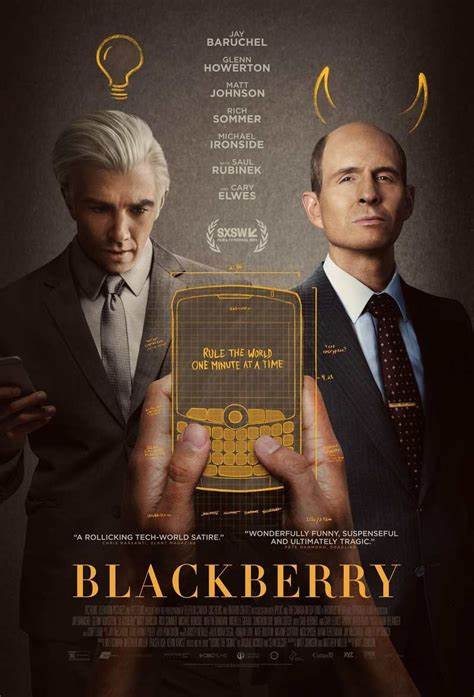 BlackBerry
From: June 9th, 2023
Thru: June 15th, 2023
Evening Showtime: 7 PM
Matinee Showtime: NO MATINEE
Matinee Days: NO MATINEE
'BlackBerry' tells the story of Mike Lazaridis and Jim Balsillie, the two men that charted the course of the spectacular rise and catastrophic demise of the world's first smartphone.
Raven's Cry Theatre is proud to support our wonderful Sunshine Coast BC community. In addition to our first run movies, we also support learning events, charitable organizations, plays and dance academy's. Other events offered for our diverse community include the Sunshine Coast Films Society, the Coast Recital Society and the Metropolitan Opera!
We also proudly support our Business community with our Rent the Theatre packages, such as Annual Fundraisers for the Sechelt Hospital, and business and corporate Annual General Meetings. All groups are welcome.
If you are looking to Advertise your Business, Organization or Art Group – our Pre-Movie advertising experience is definitely an eye-catcher! We entertain our patrons with stunning original artwork from some of the best Sunshine Coast Artists – mixed with creative ads from our local Business Community.
Check out our theatre by clicking on any of the following links…
Movies – Events – Advertising – Rent the Theatre – Find Us!
Come see what's happening!
Raven's Cry Theatre
5559 Sunshine Coast Hwy
Sechelt, Sunshine Coast BC