NOW SHOWING!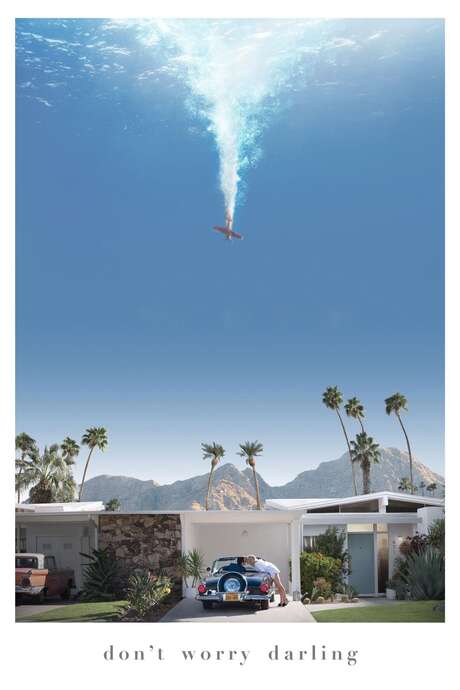 DON'T WORRY DARLING
From: September 30th, 2022
Thru: October 6th, 2022
Evening Showtime: 7 PM
Matinee Showtime: NO MATINEE
Alice and Jack are lucky to be living in the idealized community of Victory, the experimental company town housing the men who work for the top-secret Victory Project and their families. The 1950's societal optimism espoused by their CEO, Frank–equal parts corporate visionary and motivational life coach–anchors every aspect of daily life in the tight-knit desert utopia. While the husbands spend every day inside the Victory Project Headquarters, working on the "development of progressive materials," their wives–including Frank's elegant partner, Shelley–get to spend their time enjoying the beauty, luxury and debauchery of their community. Life is perfect, with every resident's needs met by the company. All they ask in return is discretion and unquestioning commitment to the Victory cause. But when cracks in her idyllic life begin to appear, exposing flashes of something much more sinister lurking beneath the attractive façade, Alice can't help questioning exactly what they're doing in Victory, and why. Just how much is Alice willing to lose to expose what's really going on in this paradise?
Run Time: 2 hours; 3 minutes
MOVIE ADMISSIONS
We accept Cash & Debit – touchless payment options.
$12.50 GENERAL ADMISSION
$9 CHILD (only when accompanied by supervising Adult)
$10 SENIORS (65 +)
$10 MATINEE ADULT
$9 MATINEE SENIOR
COMING NEXT!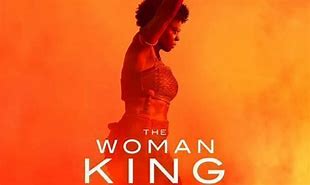 THE WOMAN KING
From: October 7th, 2022
Thru: October 13th, 2022
Evening Showtime: 7 PM
Matinee Showtime: 2PM
Matinee Days: Sunday, October 9th, 2022
The Woman King is the remarkable story of the Agojie, the all-female unit of warriors who protected the African Kingdom of Dahomey in the 1800s with skills and a fierceness unlike anything the world has ever seen. Inspired by true events, The Woman King follows the emotionally epic journey of General Nanisca (Oscar®-winner Viola Davis) as she trains the next generation of recruits and readies them for battle against an enemy determined to destroy their way of life. Some things are worth fighting for….
PG-13
Run time: 2 hours 15 minutes
Raven's Cry Theatre is proud to support our wonderful Sunshine Coast BC community. In addition to our first run movies, we also support learning events, charitable organizations, plays and dance academy's. Other events offered for our diverse community include the Sunshine Coast Films Society, the Coast Recital Society and the Metropolitan Opera!
We also proudly support our Business community with our Rent the Theatre packages, such as Annual Fundraisers for the Sechelt Hospital, and business and corporate Annual General Meetings. All groups are welcome.
If you are looking to Advertise your Business, Organization or Art Group – our Pre-Movie advertising experience is definitely an eye-catcher! We entertain our patrons with stunning original artwork from some of the best Sunshine Coast Artists – mixed with creative ads from our local Business Community.
Check out our theatre by clicking on any of the following links…
Movies – Events – Advertising – Rent the Theatre – Find Us!
Come see what's happening!
Raven's Cry Theatre
5559 Sunshine Coast Hwy
Sechelt, Sunshine Coast BC