Now Showing
The Lion King 2019
From: August 9th, 2019
Thru: August 22nd, 2019
Evening Showtime: 7:30pm
Matinee Showtime: 2:00pm
Sundays & Wednesdays
From Disney Live Action, director Jon Favreau's all-new "The Lion King" journeys to the African savanna where a future king is born. Simba idolizes his father, King Mufasa, and takes to heart his own royal destiny. But not everyone in the kingdom celebrates the new cub's arrival. Scar, Mufasa's brother-and former heir to the throne-has plans of his own. The battle for Pride Rock is ravaged with betrayal, tragedy and drama, ultimately resulting in Simba's exile. With help from a curious pair of newfound friends, Simba will have to figure out how to grow up and take back what is rightfully his. Rated General, may frighten young children. Run time 1Hr 59 Min
MOVIE ADMISSIONS
**Please NOTE: We currently accept 'Cash Only'.
$11 ALL AGES
$8 CHILD (only when accompanied by supervising Adult)
$9 MATINEES
$9 SENIORS (65 +) Monday & Tuesday only
– GST included
Enjoy your summer movie experience in the refreshing coolness of our air conditioned theatre!
We have 7.1 Dolby Digital Audio Sound!
We offer our audience a superior movie-going experience!
Raven's Cry Theatre also supports people with Hearing loss. On select Tuesdays at 2:00 we turn on Open Captions and turn down the volume for everyone. Check it out!
Coming Soon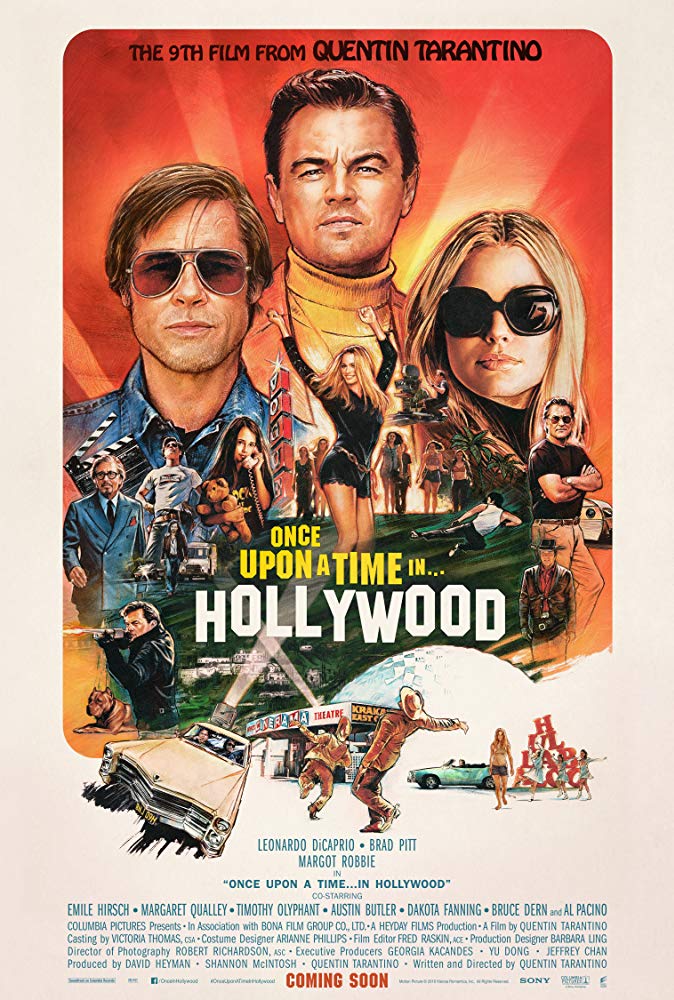 Once Upon a Time in Hollywood
From: August 23rd, 2019
Thru: August 29th, 2019
Evening Showtime: 7:00pm
Matinee Showtime: 2:00pm
Sundays & Wednesdays
Quentin Tarantino's ninth feature film is a story that takes place in Los Angeles in 1969, at the height of hippy Hollywood. The two lead characters are Rick Dalton (Leonardo DiCaprio), former star of a western TV series, and his longtime stunt double Cliff Booth (Brad Pitt). Both are struggling to make it in a Hollywood they don't recognize anymore. But Rick has a very famous next-door neighbor…Sharon Tate. Rated 14A with coarse language and violence. Runtime: 2 hrs 42 min
Coming Soon
Angry Birds 2 The Movie
From: August 16th, 2019
Thru: August 16th, 2019
Evening Showtime: 7:30pm
Matinee Showtime: 2:00pm
Sundays & Wednesdays
The flightless birds and scheming green pigs take their feud to the next level.
Raven's Cry Theatre is proud to support our wonderful Sunshine Coast BC community. In addition to our first run movies, we also support learning events, charitable organizations, plays and dance academy's. Other events offered for our diverse community include the Sunshine Coast Films Society, the Coast Recital Society and the Metropolitan Opera!
We also proudly support our Business community with our Rent the Theatre packages, such as Annual Fundraisers for the Sechelt Hospital, and business and corporate Annual General Meetings. All groups are welcome.
If you are looking to Advertise your Business, Organization or Art Group – our Pre-Movie advertising experience is definitely an eye-catcher! We entertain our patrons with stunning original artwork from some of the best Sunshine Coast Artists – mixed with creative ads from our local Business Community.
Check out our theatre by clicking on any of the following links…
Movies – Events – Advertising – Rent the Theatre – Find Us!
Come see what's happening!
Raven's Cry Theatre
5559 Sunshine Coast Hwy
Sechelt, Sunshine Coast BC