Now Showing
Birds of Prey Rated 14A
From: February 14th, 2020
Thru: February 20th, 2020
Evening Showtime: 7:00 PM
Matinee Showtime: 2:00pm
Matinee Days: Sunday and Wednesday
May contain violence, coarse language or sexually suggestive scenes, or any combination of them. Suitable for viewers 14 years of age or older. Viewers under 14 years of age must be accompanied by an adult.
You ever hear the one about the cop, the songbird, the psycho and the mafia princess? "Birds of Prey (And the Fantabulous Emancipation of One Harley Quinn)" is a twisted tale told by Harley herself, as only Harley can tell it. When Gotham's most nefariously narcissistic villain, Roman Sionis, and his zealous right-hand, Zsasz, put a target on a young girl named Cass, the city is turned upside down looking for her. Harley, Huntress, Black Canary and Renee Montoya's paths collide, and the unlikely foursome have no choice but to team up to take Roman down.
Run time of 109 minutes
MOVIE ADMISSIONS
**Please NOTE: We currently accept 'Cash Only'.
$11 ALL AGES
$8 CHILD (only when accompanied by supervising Adult)
$9 MATINEES
$9 SENIORS (65 +) Monday & Tuesday only
-- GST included
Coming Soon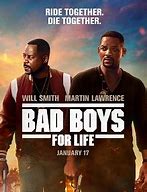 Bad Boys For Life
From: February 21st, 2020
Thru: February 27th, 2020
Rated 14A Runtime of 124 mins.
The film follows detectives Mike Lowrey (Smith) and Marcus Burnett (Lawrence) reuniting once again when someone starts murdering people involved in an old case.
Raven's Cry Theatre is proud to support our wonderful Sunshine Coast BC community. In addition to our first run movies, we also support learning events, charitable organizations, plays and dance academy's. Other events offered for our diverse community include the Sunshine Coast Films Society, the Coast Recital Society and the Metropolitan Opera!
We also proudly support our Business community with our Rent the Theatre packages, such as Annual Fundraisers for the Sechelt Hospital, and business and corporate Annual General Meetings. All groups are welcome.
If you are looking to Advertise your Business, Organization or Art Group -- our Pre-Movie advertising experience is definitely an eye-catcher! We entertain our patrons with stunning original artwork from some of the best Sunshine Coast Artists -- mixed with creative ads from our local Business Community.
Check out our theatre by clicking on any of the following links…
Movies -- Events -- Advertising -- Rent the Theatre -- Find Us!
Come see what's happening!
Raven's Cry Theatre
5559 Sunshine Coast Hwy
Sechelt, Sunshine Coast BC