Hello Movie-goers!
Effective immediately, Raven's Cry Theatre will be implementing a change in our hours of operations due to ongoing challenges with staffing. Beginning this Wednesday, September 15th, we will not screen movies on Wednesdays, Thursdays or Matinees.
** We are showing Movies from Friday through Tuesday!!

We are actively seeking employees and training to address our staffing challenges and look forward to returning to our normal operational hours as soon as possible.

** Please click here for our Important Covid-19 Provincial Requirements **
We thank you for your understanding.
Chris and Jessie
NOW SHOWING!
Dear Evan Hansen
From: October 15th, 2021
Thru: October 19th, 2021
Evening Showtime: 7:30pm NO SHOW SATURDAY
2nd Showtime: NO SHOW ON SATURDAY
Matinee Showtime: NO MATINEE
The breathtaking, generation-defining Broadway phenomenon becomes a soaring cinematic event as Tony, Grammy and Emmy Award winner Ben Platt reprises his role as an anxious, isolated high schooler aching for understanding and belonging amid the chaos and cruelty of the social-media age. This Movie is rated PG and has a runtime of 2 hours 17 minutes.
MOVIE ADMISSIONS
We accept Cash & Debit – touchless payment options.
$11 ALL AGES
$8 CHILD (only when accompanied by supervising Adult)
$9 MATINEES – sorry no Matinees for now
$9 SENIORS (65 +) Monday & Tuesday only
– GST included
COMING NEXT!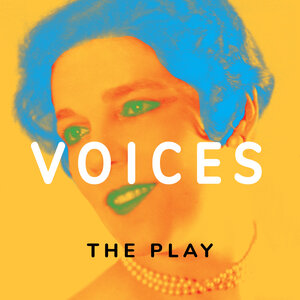 Voices, The Play: 3 Shows
From: October 22nd, 2021
Thru: October 23rd, 2021
Evening Showtime: 8PM
Matinee Showtime: 2pm
Matinee Days: Sunday October 24, 2021
VOICES,THE PLAY: 3 SHOWS
FRIDAY OCTOBER 22 @ 8PM | SAT. OCTOBER 23 @ 8PM | SUN. OCTOBER 24 @ 2PM
Memories from the1920's Metropolitan Opera and the Roaring Twenties come alive in this special multi-media theatrical event.
Voices is the latest drama by west-coast writer and director Louise Phillips about an exceptional Canadian woman. Canadian opera star Jeanne Gordon was a small-town girl who rose to international fame with New York's Met Opera in the 1920's. When her voice is silenced by mental illness, she finds renewed hope to be heard despite her enforced isolation. Set in a sanitorium in Macon Missouri, this tragic but true story stars Richard Austin, Gordon Austin Dodge, Wanda Nowicki (as Jeanne Gordon), Steve Schwabl, Rachel Ruecker and Delaney Gilmour.
VENUE LOCATION: Raven's Cry Theatre. 5555 Sunshine Coast Hwy. Sechelt. Tickets limited to 50% venue capacity. Doors open 30 minutes prior to curtain.
PLEASE NOTE: Vaccination passports required to enter.
COMING SOON!
Valerie Mason-John Talk
From: October 23rd, 2021
Thru: October 23rd, 2021
Matinee Showtime: 2pm
Join Valerie for a transformational artist talk as she provides select readings and thought-provoking discussion about her recent books, I Am Still Your Negro and just released Afrikan Wisdom.
As mandated by the current BC Public Health Order and for the comfort and safety of our patrons, staff, performers, and presenters, all audience members and workshops participants will need to provide a valid vaccine passport for entry to all events.
COMING NEXT!
Cry Macho
From: October 24th, 2021
Thru: October 28th, 2021
Evening Showtime: **NEW Start Time** 7:00PM
From Warner Bros. Pictures comes director/producer Clint Eastwood's uplifting and poignant drama "Cry Macho." The film stars Eastwood as Mike Milo, a one-time rodeo star and washed-up horse breeder who, in 1979, takes a job from an ex-boss to bring the man's young son home from Mexico. Forced to take the backroads on their way to Texas, the unlikely pair faces an unexpectedly challenging journey, during which the world-weary horseman finds unexpected connections and his own sense of redemption. This movie is rated PG and has a runtime of 1 hour 44 minutes.
Raven's Cry Theatre is proud to support our wonderful Sunshine Coast BC community. In addition to our first run movies, we also support learning events, charitable organizations, plays and dance academy's. Other events offered for our diverse community include the Sunshine Coast Films Society, the Coast Recital Society and the Metropolitan Opera!
We also proudly support our Business community with our Rent the Theatre packages, such as Annual Fundraisers for the Sechelt Hospital, and business and corporate Annual General Meetings. All groups are welcome.
If you are looking to Advertise your Business, Organization or Art Group – our Pre-Movie advertising experience is definitely an eye-catcher! We entertain our patrons with stunning original artwork from some of the best Sunshine Coast Artists – mixed with creative ads from our local Business Community.
Check out our theatre by clicking on any of the following links…
Movies – Events – Advertising – Rent the Theatre – Find Us!
Come see what's happening!
Raven's Cry Theatre
5559 Sunshine Coast Hwy
Sechelt, Sunshine Coast BC