Sunshine Coast BC Events Facility
Raven's Cry Theatre is proud to be the Sunshine Coast's premier Event Facility.
In addition to our first run movies, we also support learning events, charitable organizations and dance academy's. Other events offered for our diverse community, include the Metropolitan Opera, the Sunshine Coast Films Society and the Coast Recital Society. Raven's Cry Theatre hosts a wide variety of events throughout the year: from live Dance Recitals and Plays to approx. 20 Met Operas. We also host Fundraisers for the Sechelt Hospital as well as Business and Corporate Annual Meetings… anything and everything that supports our wonderful community. Here are a few examples, in random order…
COMING SOON!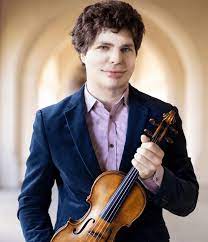 AUGUSTIN HADELICH, violin
From: November 6th, 2021
Thru: November 6th, 2021
Matinee Showtime: 2:30 PM
The Coast Recital Society presents…
Augustin Hadelich
Augustin Hadelich is one of the great violinists of our time. From Bach to Paganini, from Brahms to Bartók to Adès, he has mastered a wide-ranging and adventurous repertoire. He is often referred to by colleagues as a musician's musician. Named Musical America's 2018 "Instrumentalist of the Year", he is consistently cited worldwide for his phenomenal technique, soulful approach, and insightful interpretations. One of Germany's most prestigious newspapers, the Süddeutsche Zeitung, wrote about Hadelich's recording of the 24 Paganini Caprices: "Anyone who masters these pieces so confidently has, so to speak, reached the regions of eternal snow: he has reached the top."
Born in Italy, the son of German parents, Augustin Hadelich is now an American citizen. He holds an Artist Diploma from The Juilliard School, where he was a student of Joel Smirnoff. After winning the Gold Medal at the 2006 International Violin Competition of Indianapolis, concerto and recital appearances on many of the world's top stages quickly followed. Among his other distinctions are an Avery Fisher Career Grant (2009); a Borletti-Buitoni Trust Fellowship in the UK (2011); the inaugural Warner Music Prize (2015); a Grammy Award (2016); as well as an honorary doctorate from the University of Exeter in the UK (2017). Augustin Hadelich plays the violin "Leduc, ex-Szeryng" by Giuseppe Guarneri del Gesù of 1744, generously loaned by a patron through the Tarisio Trust.
Please see www.coastrecitalsociety.ca/augustin-hadelich-orion-weiss/ for ticket information.
Dedicated to the presentation of the finest recitals and chamber music for Sunshine Coast audiences.
The Coast Academy of Dance is a highly respected dance school serving the Sunshine Coast area for more than two decades, with over 300 students and 10 well-qualified teachers in Sechelt, BC.
The Sunshine Coast Film Society
We bring a diverse selection of films to the lower Sunshine Coast of BC, Canada: films that share compelling content, images, and ideas. We cultivate the appreciation of film and provide an alternative to mainstream entertainment in our community.
The Metropolitan Opera is a vibrant home for the most creative and talented singers, conductors, composers, musicians, stage directors, designers, visual artists, choreographers, and dancers from around the world.
We would love to host your special event! Check out the possibilities!
Rent our Theatre – Raven's Cry Theatre would be delighted to speak with you about Renting our Facilities for your fun and creative personal event or your inspiring business event. Please contact us for more information.
Our Facilities & Accessibility – Lots of great information on the theatre size, theatre equipment, seating and more!
Check out our first run movies, creative events and business advertising opportunities!
Movies – Events – Advertising – Rent the Theatre – Find Us!
We support the Arts and Business.
Raven's Cry Theatre
5559 Sunshine Coast Hwy
Sechelt, Sunshine Coast BC