Raven's Cry Theatre Movies!
We provide all of the very best 1st Run Movies & Entertainment right here in our beautiful and comfortable theatre.
Current Shows
Now Showing
Ford vs Ferrari
From: December 6th, 2019
Thru: December 12th, 2019
Evening Showtime: 7:00pm
Matinee Showtime: 2:00pm
Matinee Days: Sunday and Wednesday
Academy Award-winners Matt Damon and Christian Bale star in FORD v FERRARI, based on the remarkable true story of the visionary American car designer Carroll Shelby (Damon) and the fearless British-born driver Ken Miles (Bale), who together battled corporate interference, the laws of physics, and their own personal demons to build a revolutionary race car for Ford Motor Company and take on the dominating race cars of Enzo Ferrari at the 24 Hours of Le Mans in France in 1966. Rated PG with coarse language and violence. Runtime 2 hours 33 minutes.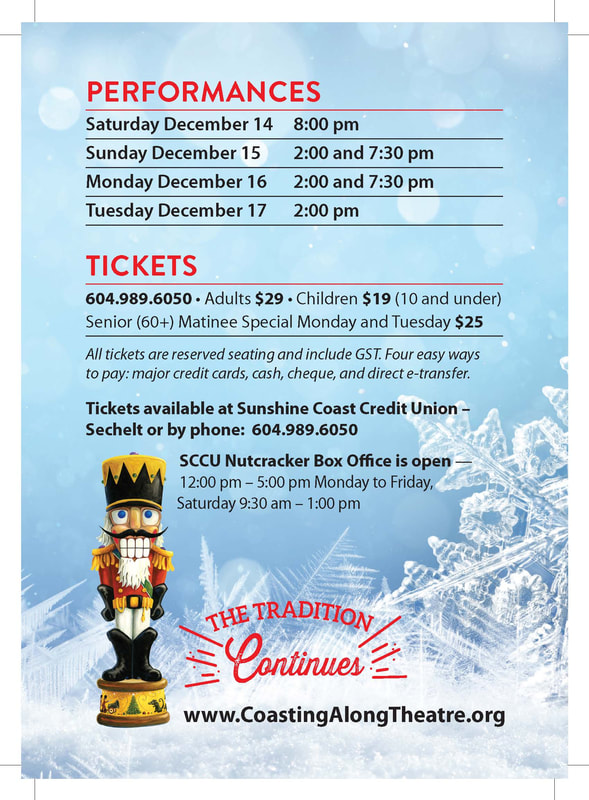 Nutcracker 2019
From: December 14th, 2019
Thru: December 17th, 2019
The Coasting Along Theatre Society is proud to present their ever-popular live performance: Nutcracker 2019!  Tickets are selling fast so call 604 989-6050 before they are sold out!!
Ticket Prices
Adults  $29
Children $19 (10 and under)Senior (60+) Matinee Special
Monday and Tuesday $25
Coming Soon
Knives Out
From: December 18th, 2019
Thru: December 19th, 2019
Evening Showtime: 7:00pm
Matinee Showtime: 2:00pm
Matinee Days: Wednesday
Acclaimed writer and director Rian Johnson (Brick, Looper, Star Wars: The Last Jedi) pays tribute to mystery mastermind Agatha Christie in KNIVES OUT, a fun, modern-day murder mystery where everyone is a suspect. When renowned crime novelist Harlan Thrombey (Christopher Plummer) is found dead at his estate just after his 85th birthday, the inquisitive and debonair Detective Benoit Blanc (Daniel Craig) is mysteriously enlisted to investigate. From Harlan's dysfunctional family to his devoted staff, Blanc sifts through a web of red herrings and self-serving lies to uncover the truth behind Harlan's untimely death. With an all-star ensemble cast including Chris Evans, Ana de Armas, Jamie Lee Curtis, Toni Collette, Don Johnson, Michael Shannon, LaKeith Stanfield, Katherine Langford and Jaeden Martell, KNIVES OUT is a witty and stylish whodunit guaranteed to keep audiences guessing until the very end. Rated PG with coarse language and violence. Runtime is 2hr and 11min.
Previously Shown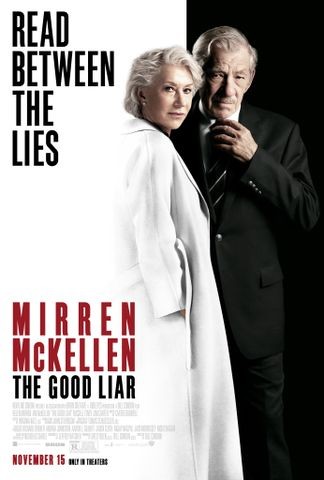 The Good Liar
From: November 29th, 2019
Thru: December 5th, 2019
Evening Showtime: 7:00pm
Matinee Showtime: 2:00pm
Matinee Days: Sunday and Wednesday
Career con man Roy (Ian McKellen) sets his sights on his latest mark: recently widowed Betty (Helen Mirren), worth millions. And he means to take it all. But as the two draw closer, what should have been another simple swindle takes on the ultimate stakes. Legendary actors Mirren and McKellen star together on screen for the first time in this suspenseful drama about the secrets people keep and the lies they live. Rated 14A with sexual violence involving minors, this movie has a runtime of 1hr and 50min.
Winterharp
From: November 30th, 2019
Thru: November 30th, 2019
Matinee Showtime: 2:30pm
Matinee Days: Saturday
A magical journey into the heart of Christmas with harps, violins, medieval instruments, percussion, poetry and song. Tickets for this show are officially sold out – so if you hear of someone who has an extra ticket make sure you hang on to it and come see this beautiful event. Auditorium doors open 1/2 hour prior to the show. Those who require special seating arrangements please call and let the theatre know. We will do our best to accommodate your needs.
Start your Holiday season and immerse yourself in the sounds of voice, music and song from long ago.
https://www.winterharp.com/
Downton Abbey
From: November 22nd, 2019
Thru: November 28th, 2019
Evening Showtime: 7pm
Matinee Showtime: 2:00pm
Matinee Days: Sunday and Wednesday
This fall, the worldwide phenomenon DOWNTON ABBEY, becomes a grand motion picture event, as the beloved Crawleys and their intrepid staff prepare for the most important moment of their lives. A royal visit from the King and Queen of England will unleash scandal, romance and intrigue that will leave the future of Downton hanging in the balance. Runtime 2 hr 2 min, Rated PG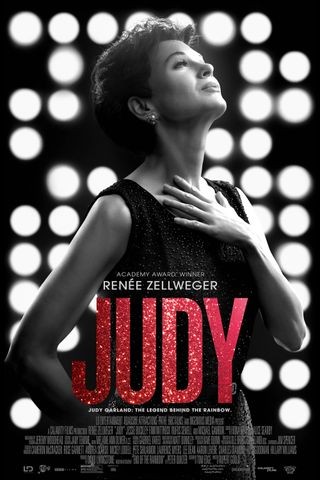 Judy
From: November 18th, 2019
Thru: November 21st, 2019
Evening Showtime: 7:00 PM
Matinee Showtime: 2:00pm
Matinee Days: Wednesday Matinee Only
Winter 1968 and showbiz legend Judy Garland arrives in Swinging London to perform a five-week sold-out run at The Talk of the Town. It is 30 years since she shot to global stardom in The Wizard of Oz, but if her voice has weakened, its dramatic intensity has only grown. As she prepares for the show, battles with management, charms musicians and reminisces with friends and adoring fans, her wit and warmth shine through. Even her dreams of love seem undimmed as she embarks on a whirlwind romance with Mickey Deans, her soon-to-be fifth husband. Featuring some of her best-known songs, the film celebrates the voice, the capacity for love, and the sheer pizzazz of "the world's greatest entertainer." Rated PG with coarse language. Runtime 1 hour 58 minutes.
Zombieland 2 Double Tap
From: November 15th, 2019
Thru: November 17th, 2019
Evening Showtime: 7:00pm
Matinee Showtime: 2:00pm
Matinee Days: Sunday Only
A decade after Zombieland became a hit film and a cult classic, the lead cast (Woody Harrelson, Jesse Eisenberg, Abigail Breslin, and Emma Stone) have reunited with director Ruben Fleischer (Venom) and the original writers Rhett Reese and Paul Wernick (Deadpool) for Zombieland: Double Tap. In the sequel, written by Rhett Reese; Paul Wernick and Dave Callaham, through comic mayhem that stretches from the White House and through the heartland, these four slayers must face off against the many new kinds of zombies that have evolved since the first movie, as well as some new human survivors. But most of all, they have to face the growing pains of their own snarky, makeshift family. 18A with explicit violence. Runtime 1 hr 39 min.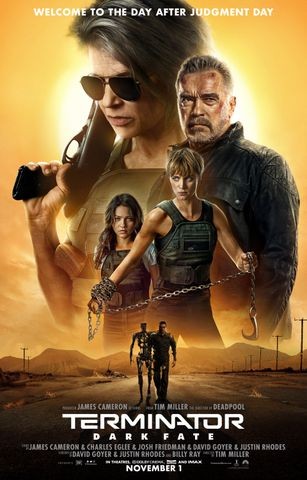 Terminator Dark Fate
From: November 8th, 2019
Thru: November 14th, 2019
Evening Showtime: 7pm
Matinee Showtime: 2pm
Matinee Days: Sunday and Wednesday
More than two decades have passed since Sarah Connor prevented Judgment Day, changed the future, and re-wrote the fate of the human race. Dani Ramos (Natalia Reyes) is living a simple life in Mexico City with her brother (Diego Boneta) and father when a highly advanced and deadly new Terminator — a Rev-9 (Gabriel Luna) — travels back through time to hunt and kill her. Dani's survival depends on her joining forces with two warriors: Grace (Mackenzie Davis), an enhanced super-soldier from the future, and a battle-hardened Sarah Connor (Linda Hamilton). As the Rev-9 ruthlessly destroys everything and everyone in its path on the hunt for Dani, the three are led to a T-800 (Arnold Schwarzenegger) from Sarah's past that may be their last best hope.
November 9th, 2019 9:55 AM
MADAMA BUTTERFLY (LIVE)
From: November 9th, 2019
Thru: November 9th, 2019
Giacomo Puccini's Madama Butterfly
Leading sopranos Hui He and Ana María Martínez share the heartbreaking title role of the doomed geisha, with tenors Piero Pretti and Andrea Carè as the American naval officer who abandons her. Paulo Szot and Markus Brück share the role of Sharpless, and Elizabeth DeShong is Suzuki, alternating with Maria Zifchak. Pier Giorgio Morandi is on the podium for Anthony Minghella's sweeping production, a perennial audience favorite.
*This event is 3 hours and 32 minutes in length.
Previously Shown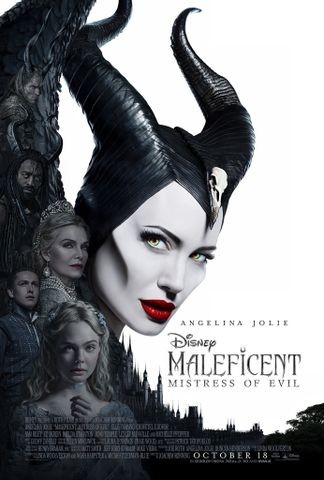 Maleficent 2 Mistress of Evil
From: November 1st, 2019
Thru: November 7th, 2019
Evening Showtime: 7:00 PM
Matinee Showtime: 2:00 PM
Matinee Days: Sunday and Wednesday
In Disney's "Maleficent: Mistress of Evil," a sequel to the 2014 global box office hit, Maleficent and her goddaughter Aurora begin to question the complex family ties that bind them as they are pulled in different directions by impending nuptials, unexpected allies and dark new forces at play. The years have been kind to Maleficent and Aurora. Their relationship, born of heartbreak, revenge and ultimately love, has flourished. Yet the hatred between man and the fairies still exists. Aurora's impending marriage to Prince Phillip is cause for celebration in the kingdom of Ulstead and the neighboring Moors, as the wedding serves to unite the two worlds. When an unexpected encounter introduces a powerful new alliance, Maleficent and Aurora are pulled apart to opposing sides in a Great War, testing their loyalties and causing them to question whether they can truly be family.
SCFS – Can You Ever Forgive Me?
From: November 2nd, 2019
Thru: November 2nd, 2019
Matinee Showtime: 2:00 PM
Matinee Days: Saturday only
The Sunshine Coast Film Society presents Can You Ever Forgive Me? … a bizarre, compelling, tale about real-life biographer Lee Israel's huge talent and subsequent descent into alcoholism and artistic deception on a grand scale.
Check out all of the fun at Raven's Cry Theatre!
We also support our local business community by providing the very best in Community Advertising.
Home – Events – Advertising – Rent the Theatre – Find Us!
Come see what's happening!
Raven's Cry Theatre
5559 Sunshine Coast Hwy
Sechelt, Sunshine Coast BC