Raven's Cry Theatre Movies!
We provide all of the very best 1st Run Movies & Entertainment right here in our beautiful and comfortable theatre.
Current Shows
Now Playing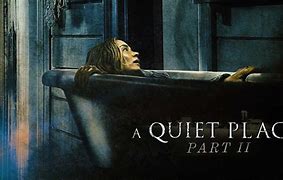 A QUIET PLACE PART II
From: June 18th, 2021
Thru: June 24th, 2021
Evening Showtime: 7 PM
Following the deadly events at home, the Abbott family must now face the terrors of the outside world as they continue their fight for survival in silence. Forced to venture into the unknown, they quickly realize that the creatures that hunt by sound are not the only threats that lurk beyond the sand path.
COMING SOON!
Cruella
From: June 25th, 2021
Thru: July 1st, 2021
Evening Showtime: 7 PM
Emma Stone stars in Disney's "Cruella," an all-new live-action feature film about the rebellious early days of one of cinemas most notorious – and notoriously fashionable – villains, the legendary Cruella de Vil. "Cruella," which is set in 1970s London amidst the punk rock revolution, follows a young grifter named Estella, a clever and creative girl determined to make a name for herself with her designs. She befriends a pair of young thieves who appreciate her appetite for mischief, and together they are able to build a life for themselves on the London streets. One day, Estella's flair for fashion catches the eye of the Baroness von Hellman, a fashion legend who is devastatingly chic and terrifyingly haute, played by two-time Oscar (R) winner Emma Thompson . But their relationship sets in motion a course of events and revelations that will cause Estella to embrace her wicked side and become the raucous, fashionable and revenge-bent Cruella.
Previously Shown
Now Showing
Call of the Wild
From: March 13th, 2020
Thru: March 19th, 2020
Evening Showtime: 7:00pm
Matinee Showtime: 2:00pm
Matinee Days: Sunday and Wednesday
Adapted from the beloved literary classic, THE CALL OF THE WILD vividly brings to the screen the story of Buck, a big-hearted dog whose blissful domestic life is turned upside down when he is suddenly uprooted from his California home and transplanted to the exotic wilds of the Alaskan Yukon during the Gold Rush of the 1890s. As the newest rookie on a mail delivery dog sled team–and later its leader–Buck experiences the adventure of a lifetime, ultimately finding his true place in the world and becoming his own master.
Rated PG with a runtime of 100 mins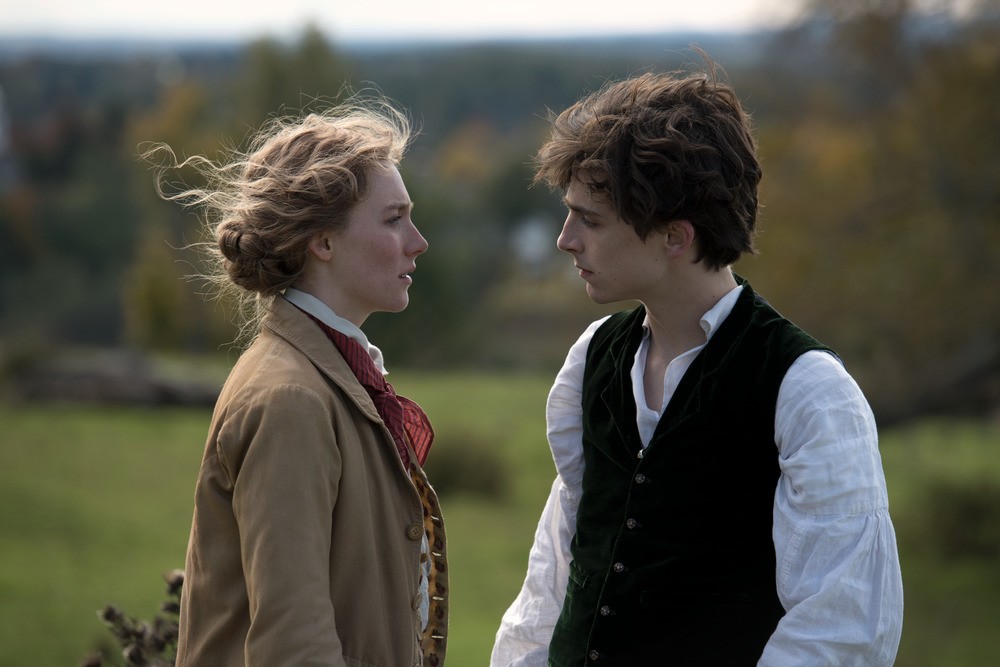 LITTLE WOMEN
From: March 9th, 2020
Thru: March 12th, 2020
Evening Showtime: 7:00 PM
Matinee Showtime: 2:00 PM
Matinee Days: Wednesday Only
Writer-director Greta Gerwig (Lady Bird) has crafted a Little Women that draws on both the classic novel and the writings of Louisa May Alcott, and unfolds as the author's alter ego, Jo March, reflects back and forth on her fictional life. In Gerwig's take, the beloved story of the March sisters – four young women each determined to live life on her own terms — is both timeless and timely. Portraying Jo, Meg, Amy, and Beth March, the film stars Saoirse Ronan, Emma Watson, Florence Pugh, Eliza Scanlen, with Timothée Chalamet as their neighbor Laurie, Laura Dern as Marmee, and Meryl Streep as Aunt March.   Rated General with a runtime of 2 hrs and 15 min.
Now Showing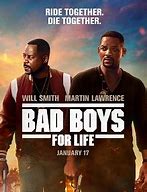 Bad Boys For Life
From: March 6th, 2020
Thru: March 8th, 2020
Evening Showtime: 7:00 PM
Rated 14A Runtime of 124 mins.
The film follows detectives Mike Lowrey (Smith) and Marcus Burnett (Lawrence) reuniting once again when someone starts murdering people involved in an old case.
Now Showing
Sonic The Hedgehog
From: February 28th, 2020
Thru: March 5th, 2020
Evening Showtime: 7:00 PM
Matinee Showtime: 2:00pm
Matinee Days: Sunday and Wednesday
SONIC THE HEDGEHOG is a live-action adventure comedy based on the global blockbuster video game franchise from Sega that centers on the infamously brash bright blue hedgehog. The film follows the (mis)adventures of Sonic as he navigates the complexities of life on Earth with his newfound — human — best friend Tom Wachowski (James Marsden). Sonic and Tom join forces to try and stop the villainous Dr. Robotnik (Jim Carrey) from capturing Sonic and using his immense powers for world domination. The film also stars Tika Sumpter and Ben Schwartz as the voice of Sonic.
Previously Shown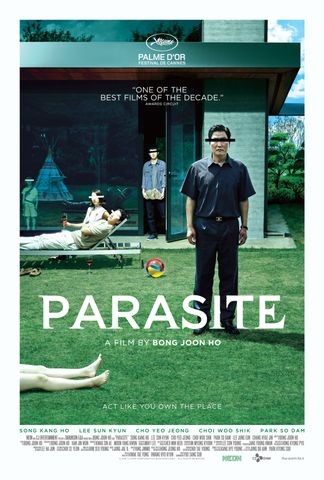 Parasite
From: February 24th, 2020
Thru: February 27th, 2020
Evening Showtime: 7:00 PM
Matinee Showtime: 2:00pm
Matinee Days: Wednesday Only
Bong Joon Ho brings his work home to Korea in this pitch-black modern fairytale. Meet the Park Family: the picture of aspirational wealth. And the Kim Family, rich in street smarts but not much else. Be it chance or fate, these two houses are brought together and the Kims sense a golden opportunity. Masterminded by college-aged Ki-woo, the Kim children expediently install themselves as tutor and art therapist, to the Parks. Soon, a symbiotic relationship forms between the two families. The Kims provide "indispensable" luxury services while the Parks obliviously bankroll their entire household. When a parasitic interloper threatens the Kims' newfound comfort, a savage, underhanded battle for dominance breaks out, threatening to destroy the fragile ecosystem between the Kims and the Parks. Showing Monday February 24 to Thursday February 27,2020
Previously shown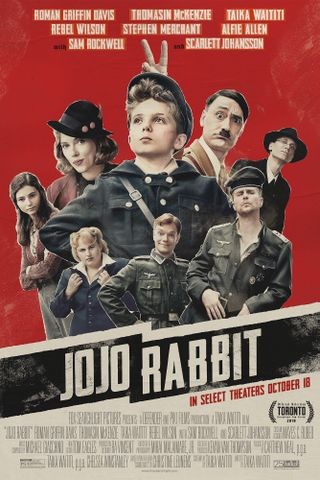 Jojo Rabbit
From: February 21st, 2020
Thru: February 23rd, 2020
Evening Showtime: 7:00 PM
Matinee Showtime: 2:00pm
Matinee Days: Sunday Only
Writer director Taika Waititi (THOR: RAGNAROK, HUNT FOR THE WILDERPEOPLE), brings his signature style of humor and pathos to his latest film, JOJO RABBIT, a World War II satire that follows a lonely German boy (Roman Griffin Davis as Jojo) whose world view is turned upside down when he discovers his single mother (Scarlett Johansson) is hiding a young Jewish girl (Thomasin McKenzie) in their attic. Aided only by his idiotic imaginary friend, Adolf Hitler (Taika Waititi), Jojo must confront his blind nationalism. Playing Friday February 21,2020 until Sunday February 23,2020.
Now Showing
Birds of Prey Rated 14A
From: February 14th, 2020
Thru: February 20th, 2020
Evening Showtime: 7:00 PM
Matinee Showtime: 2:00pm
Matinee Days: Sunday and Wednesday
May contain violence, coarse language or sexually suggestive scenes, or any combination of them. Suitable for viewers 14 years of age or older. Viewers under 14 years of age must be accompanied by an adult.
You ever hear the one about the cop, the songbird, the psycho and the mafia princess? "Birds of Prey (And the Fantabulous Emancipation of One Harley Quinn)" is a twisted tale told by Harley herself, as only Harley can tell it. When Gotham's most nefariously narcissistic villain, Roman Sionis, and his zealous right-hand, Zsasz, put a target on a young girl named Cass, the city is turned upside down looking for her. Harley, Huntress, Black Canary and Renee Montoya's paths collide, and the unlikely foursome have no choice but to team up to take Roman down.
Run time of 109 minutes
Previously shown
1917
From: February 7th, 2020
Thru: February 13th, 2020
Evening Showtime: 7:00 PM
Matinee Showtime: 2:00 PM
Matinee Days: Saturday, Sunday and Wednesday
At the height of the First World War, two young British soldiers, Schofield (Captain Fantastic's George MacKay) and Blake (Game of Thrones' Dean-Charles Chapman) are given a seemingly impossible mission. In a race against time, they must cross enemy territory and deliver a message that will stop a deadly attack on hundreds of soldiers–Blake's own brother among them.  Rated 14A with violence.  Runtime is 2 hrs.
This Thursday
Boy Erased
Boy Erased
From: February 13th, 2020
Thru: February 13th, 2020
Matinee Showtime: 2:00pm
Matinee Days: Thursday February 13
Australia 2018, 115 min., bio/drama
Director: Joel Edgerton
Boy Erased tells the story of Jared (Lucas Hedges), the son of a Baptist pastor in a small American town, outed to his parents (Nicole Kidman & Russell Crowe) at age 19. Jared is faced with an ultimatum: attend a conversion therapy program or be permanently exiled and shunned by his family, friends, and faith. It is the true story of one young man's struggle to find himself while being forced to question every aspect of his identity. His parents struggle with reconciling their love for their son with their own beliefs. Sessions in the therapy program dominate the film, with flashbacks of Jared in college and his rare, gay acting-out episodes.
The film throws punches — including facts about characters as they are living now — and it is easy to experience the truths about conversion therapy. But not only is it a fine film, it is also an important one to learn about a process that still exists in some places. Boy Erased received numerous award nominations and wins, including a Golden Globe Best Actor nomination for Hedges.
Check out all of the fun at Raven's Cry Theatre!
We also support our local business community by providing the very best in Community Advertising.
Home – Events – Advertising – Rent the Theatre – Find Us!
Come see what's happening!
Raven's Cry Theatre
5559 Sunshine Coast Hwy
Sechelt, Sunshine Coast BC