Raven's Cry Theatre Movies!
We provide all of the very best 1st Run Movies & Entertainment right here in our beautiful and comfortable theatre.
Current Shows
NOW PLAYING
Shang-Chi And The Legend Of The Ten Rings
From: September 17th, 2021
Thru: September 30th, 2021
Evening Showtime: 7:30 PM
2nd Showtime: NO SHOW ON WEDNESDAY OR THURSDAY
Marvel Studios' "Shang-Chi and The Legend of The Ten Rings" stars Simu Liu as Shang-Chi, who must confront the past he thought he left behind when he is drawn into the web of the mysterious Ten Rings organization. The film also stars Tony Leung as Wenwu, Awkwafina as Shang-Chi's friend Katy and Michelle Yeoh as Jiang Nan, as well as Fala Chen, Meng'er Zhang, Florian Munteanu and Ronny Chieng. This movie is rated PG with a runtime of 132 minutes.
BEGINNING OCTOBER 1ST
VENOM: LET THERE BE CARNAGE
From: October 1st, 2021
Thru: October 7th, 2021
Evening Showtime: 7:30 PM
Eddie Brock struggles to adjust to his new life as the host of the alien symbiote Venom, which grants him super-human abilities in order to be a lethal vigilante. Brock attempts to reignite his career by interviewing serial killer Cletus Kasady, who becomes the host of the symbiote Carnage and escapes prison after a failed execution.
COMING SOON!
NO TIME TO DIE
From: October 8th, 2021
Thru: October 14th, 2021
Evening Showtime: 7:30 PM
Bond has left active service and is enjoying a tranquil life in Jamaica. His peace is short-lived when his old friend Felix Leiter from the CIA turns up asking for help. The mission to rescue a kidnapped scientist turns out to be far more treacherous than expected, leading Bond onto the trail of a mysterious villain armed with dangerous new technology.
Previously Shown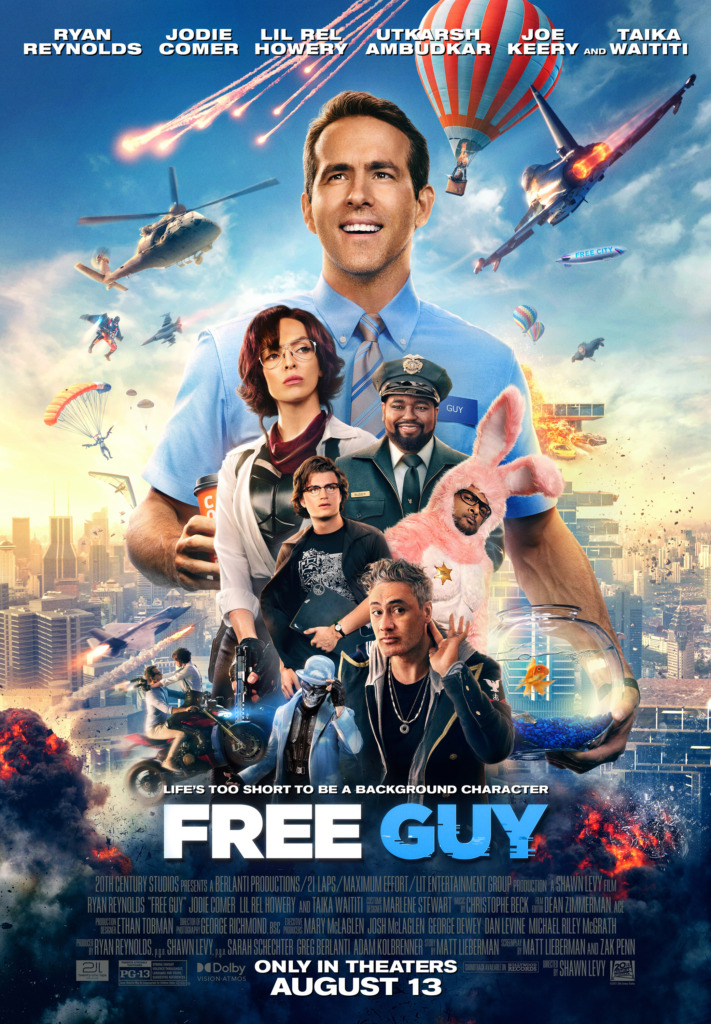 Free Guy
From: September 3rd, 2021
Thru: September 16th, 2021
Evening Showtime: 7:30pm
In "Free Guy," a bank teller who discovers he is actually a background player in an open-world video game, decides to become the hero of his own story… one he rewrites himself. Now in a world where there are no limits, he is determined to be the guy who saves his world his way… before it is too late. This movie is rated PG and has a runtime of 115 minutes.
Paw Patrol: The Movie
From: August 27th, 2021
Thru: September 2nd, 2021
Evening Showtime: 5pm
The PAW Patrol is on a roll! When their biggest rival, Humdinger, becomes Mayor of nearby Adventure City and starts wreaking havoc, Ryder and everyone's favorite heroic pups kick into high gear to face the challenge head on. While one pup must face his past in Adventure City, the team finds help from a new ally, the savvy dachshund Liberty. Together, armed with exciting new gadgets and gear, the PAW Patrol fights to save the citizens of Adventure City! This movie is rated G with a runtime of 85 minutes
Previously Shown
Stillwater
From: August 30th, 2021
Thru: September 2nd, 2021
Evening Showtime: 7:30pm
Unemployed roughneck Bill Baker (Matt Damon) travels from Oklahoma to Marseille to visit his estranged daughter Allison (Abigail Breslin). Imprisoned for a murder she claims she did not commit. Allison seizes on a new tip that could exonerate her and presses Bill to engage her legal team But Bill eager to prove his worth and regain his daughters trust, takes matters into his own hands. He is quickly stymied by language barriers, cultural differences, and a complicated legal system until he meets French actress Virginie (Camille Cottin), mother to eight-year-old Maya (Lilou Siauvaud). Together, these unlikely allies embark on a journey of discovery, truth, love and liberation. This movie is rated PG with a run time of 139 minutes.
Jungle Cruise
From: August 20th, 2021
Thru: August 26th, 2021
Evening Showtime: 7:30pm
Join fan favorites Dwayne Johnson and Emily Blunt for the adventure of a lifetime on Disney's JUNGLE CRUISE, a rollicking thrill-ride down the Amazon with wisecracking skipper Frank Wolff and intrepid researcher Dr. Lily Houghton. Lily travels from London, England to the Amazon jungle and enlists Frank's questionable services to guide her downriver on La Quila–his ramshackle-but-charming boat. Lily is determined to uncover an ancient tree with unparalleled healing abilities–possessing the power to change the future of medicine. Thrust on this epic quest together, the unlikely duo encounters innumerable dangers and supernatural forces, all lurking in the deceptive beauty of the lush rainforest. But as the secrets of the lost tree unfold, the stakes reach even higher for Lily and Frank and their fate–and mankind's–hangs in the balance. This movie is rated PG with a runtime of 128 minutes
The Suicide Squad
From: August 13th, 2021
Thru: August 19th, 2021
Evening Showtime: 7:30pm
Welcome to hell–a.k.a. Belle Reve, the prison with the highest mortality rate in the US of A. Where the worst Super-Villains are kept and where they will do anything to get out–even join the super-secret, super-shady Task Force X. Today's do-or-die assignment? Assemble a collection of cons, including Bloodsport, Peacemaker, Captain Boomerang, Ratcatcher 2, Savant, King Shark, Blackguard, Javelin and everyone's favorite psycho, Harley Quinn. Then arm them heavily and drop them (literally) on the remote, enemy-infused island of Corto Maltese. Trekking through a jungle teeming with militant adversaries and guerrilla forces at every turn, the Squad is on a search-and-destroy mission with only Colonel Rick Flag on the ground to make them behave…and Amanda Waller's government techies in their ears, tracking their every movement. And as always, one wrong move and they're dead (whether at the hands of their opponents, a teammate, or Waller herself). If anyone's laying down bets, the smart money is against them–all of them. This movie is rated 14A and has a runtime of 132 minutes.
Black Widow
From: August 6th, 2021
Thru: August 12th, 2021
Evening Showtime: 7:30pm
Natasha Romanoff, aka Black Widow, confronts the darker parts of her ledger when a dangerous conspiracy with ties to her past arises. Pursued by a force that will stop at nothing to bring her down, Natasha must deal with her history as a spy, and the broken relationships left in her wake long before she became an Avenger. This movie is rated PG and has a runtime of 134 minutes.
Roadrunner: A Film About Anthony Bourdain
From: August 2nd, 2021
Thru: August 5th, 2021
Evening Showtime: 7:30pm
It's not where you go. It's what you leave behind…. Chef, writer, adventurer, provocateur: Anthony Bourdain lived his life unabashedly. Roadrunner: A Film About Anthony Bourdain is an intimate, behind-the-scenes look at how an anonymous chef became a world-renowned cultural icon. From Academy Award®-winning filmmaker Morgan Neville, this unflinching look at Bourdain reverberates with his presence, in his own voice and in the way he indelibly impacted the world around him.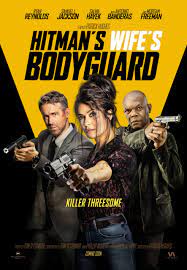 Hitman's Wife's Bodyguard
From: July 30th, 2021
Thru: August 1st, 2021
Evening Showtime: 7:30 PM
The world's most lethal odd couple — bodyguard Michael Bryce (Ryan Reynolds) and hitman Darius Kincaid (Samuel L. Jackson) — are back on another life-threatening mission. Still unlicensed and under scrutiny, Bryce is forced into action by Darius's even more volatile wife, the infamous international con artist Sonia Kincaid (Salma Hayek). As Bryce is driven over the edge by his two most dangerous protectees, the trio get in over their heads in a global plot and soon find that they are all that stand between Europe and a vengeful and powerful madman (Antonio Banderas). Joining in the fun and deadly mayhem is Morgan Freeman as… well, you'll have to see. This movie is rated 14A with a runtime of 100 minutes.
Peter Rabbit : The Runaway
From: July 31st, 2021
Thru: August 1st, 2021
Matinee Showtime: 2pm
Matinee Days: Saturday and Sunday
In PETER RABBIT 2: THE RUNAWAY, the lovable rogue is back. Bea, Thomas, and the rabbits have created a makeshift family, but despite his best efforts, Peter can't seem to shake his mischievous reputation. Adventuring out of the garden, Peter finds himself in a world where his mischief is appreciated, but when his family risks everything to come looking for him, Peter must figure out what kind of bunny he wants to be. This movie is rated G with a runtime of 93 minutes.
Check out all of the fun at Raven's Cry Theatre!
We also support our local business community by providing the very best in Community Advertising.
Home – Events – Advertising – Rent the Theatre – Find Us!
Come see what's happening!
Raven's Cry Theatre
5559 Sunshine Coast Hwy
Sechelt, Sunshine Coast BC