Raven's Cry Theatre Movies!
We provide all of the very best 1st Run Movies & Entertainment right here in our beautiful and comfortable theatre.
Current Shows
NOW SHOWING!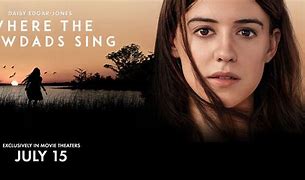 Where The Crawdads Sing
From: August 12th, 2022
Thru: August 18th, 2022
Evening Showtime: 7 PM
From the best-selling novel comes a captivating mystery. Where the Crawdads Sing tells the story of Kya, an abandoned girl who raised herself to adulthood in the dangerous marshlands of North Carolina. For years, rumors of the "Marsh Girl" haunted Barkley Cove, isolating the sharp and resilient Kya from her community. Drawn to two young men from town, Kya opens herself to a new and startling world; but when one of them is found dead, she is immediately cast by the community as the main suspect. As the case unfolds, the verdict as to what actually happened becomes increasingly unclear, threatening to reveal the many secrets that lay within the marsh. This movie is rated PG and has a runtime of 2 hours and 5 minutes.
Previously Shown
Previously Shown
Bullet Train
From: August 5th, 2022
Thru: August 11th, 2022
Evening Showtime: 7 PM
In Bullet Train, Brad Pitt stars as Ladybug, an unlucky assassin determined to do his job peacefully after one too many gigs gone off the rails. Fate, however, may have other plans, as Ladybug's latest mission puts him on a collision course with lethal adversaries from around the globe — all with connected, yet conflicting, objectives — on the world's fastest train. From the director of Deadpool 2, David Leitch, the end of the line is only the beginning in a wild, non-stop thrill ride through modern-day Japan. This movie is rated 14A and has a runtime of 2 hours and 6 mins.
Previously Shown
ELVIS
From: July 29th, 2022
Thru: August 4th, 2022
Evening Showtime: 7 PM
The film explores the life and music of Elvis Presley, seen through the prism of his complicated relationship with his enigmatic manager, Colonel Tom Parker. The story delves into the complex dynamic between Presley and Parker spanning over 20 years, from Presley's rise to fame to his unprecedented stardom, against the backdrop of the evolving cultural landscape and loss of innocence in America. Central to that journey is one of the most significant and influential people in Elvis's life, Priscilla Presley. This movie is rated PG and has a runtime of 2 hours and 39 mins.
Previously Shown
THOR: Love and Thunder
From: July 8th, 2022
Thru: July 28th, 2022
Evening Showtime: 7 PM
"Thor: Love and Thunder" finds Thor (Chris Hemsworth) on a journey unlike anything he's ever faced — a quest for inner peace. But his retirement is interrupted by a galactic killer known as Gorr the God Butcher (Christian Bale), who seeks the extinction of the gods. To combat the threat, Thor enlists the help of King Valkyrie (Tessa Thompson), Korg (Taika Waititi) and ex-girlfriend Jane Foster (Natalie Portman), who — to Thor's surprise — inexplicably wields his magical hammer, Mjolnir, as the Mighty Thor. Together, they embark upon a harrowing cosmic adventure to uncover the mystery of the God Butcher's vengeance and stop him before it's too late.
Previously Shown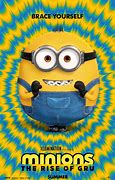 Minions: The Rise Of Gru
From: July 1st, 2022
Thru: July 7th, 2022
Evening Showtime: 7 PM
Matinee Showtime: 2 PM
Matinee Days: Sunday July 3,2022
In the heart of the 1970s, amid a flurry of feathered hair and flared jeans, Gru (Oscar® nominee Steve Carell) is growing up in the suburbs. A fanboy of a supervillain supergroup known as the Vicious 6, Gru hatches a plan to become evil enough to join them. Luckily, he gets some mayhem-making backup from his loyal followers, the Minions. Together, Kevin, Stuart, Bob, and Otto–a new Minion sporting braces and a desperate need to please–deploy their skills as they and Gru build their first lair, experiment with their first weapons and pull off their first missions. When the Vicious 6 oust their leader, legendary fighter Wild Knuckles (Oscar® winner Alan Arkin), Gru interviews to become their newest member. It doesn't go well (to say the least), and only gets worse after Gru outsmarts them and suddenly finds himself the mortal enemy of the apex of evil. On the run, Gru will turn to an unlikely source for guidance, Wild Knuckles himself, and discover that even bad guys need a little help from their friends.
Jurassic World
From: June 24th, 2022
Thru: June 30th, 2022
Evening Showtime: 7 PM
This summer, experience the epic conclusion to the Jurassic era as two generations unite for the first time. Chris Pratt and Bryce Dallas Howard are joined by Oscar®-winner Laura Dern, Jeff Goldblum and Sam Neill in Jurassic World Dominion, a bold, timely and breathtaking new adventure that spans the globe. From Jurassic World architect and director Colin Trevorrow, Dominion takes place four years after Isla Nublar has been destroyed. Dinosaurs now live–and hunt–alongside humans all over the world. This fragile balance will reshape the future and determine, once and for all, whether human beings are to remain the apex predators on a planet they now share with history's most fearsome creatures. Starting June 24th and playing until June 30th nightly at 7pm
Previously Shown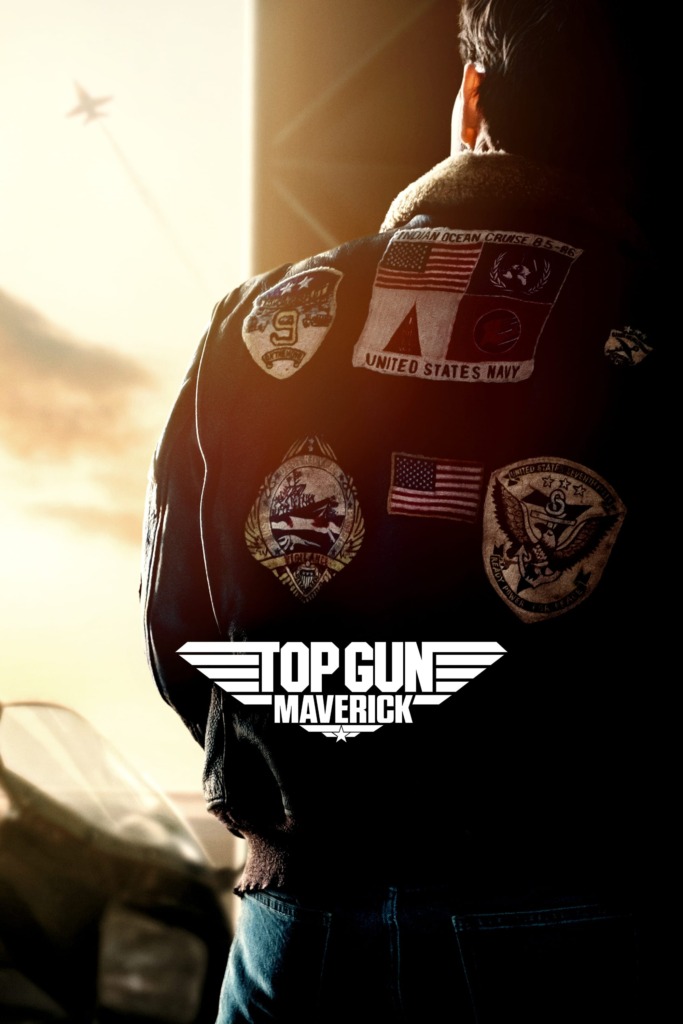 Top Gun: Maverick
From: June 20th, 2022
Thru: June 23rd, 2022
Evening Showtime: 7 PM
After more than thirty years of service as one of the Navy's top aviators, Pete Mitchell is where he belongs, pushing the envelope as a courageous test pilot and dodging the advancement in rank that would ground him.
PREVIOUSLY SHOWN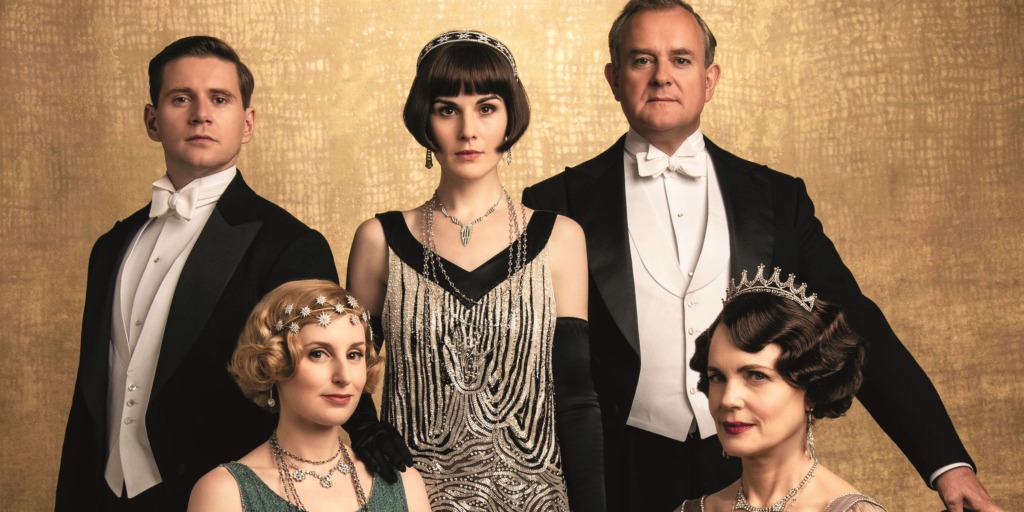 Downton Abbey: A New Era
From: June 10th, 2022
Thru: June 15th, 2022
Evening Showtime: 7 PM
2nd Showtime: NO SHOWS ON SATURDAY JUNE 11 OR SUNDAY JUNE 12
From award-winning creator Julian Fellowes comes the motion picture event DOWNTON ABBEY: A NEW ERA. The much-anticipated cinematic return of the global phenomenon reunites the beloved cast as they go on a grand journey to the South of France to uncover the mystery of the Dowager Countess' newly inherited villa.
Previously Shown
Doctor Strange and the Multiverse of Madness
From: May 5th, 2022
Thru: May 26th, 2022
Evening Showtime: 7 PM
In Marvel Studios' "Doctor Strange in the Multiverse of Madness", the MCU unlocks the Multiverse and pushes it's boundaries further than ever before. Journey into the unknown with Doctor Strange, who, with the help of mystical allies both old and new, traverses the mind-bending and dangerous alternate realities of the Multiverse to confront a mysterious new adversary. Starting May 5th at the Ravens Cry Theatre.
Previously Shown
Sonic the Hedgehog 2
From: April 29th, 2022
Thru: May 1st, 2022
Evening Showtime: 7 PM
Matinee Showtime: 2pm
Matinee Days: Saturday and Sunday
The world's favorite blue hedgehog is back for a next-level adventure in SONIC THE HEDGEHOG 2. After settling in Green Hills, Sonic is eager to prove he has what it takes to be a true hero. His test comes when Dr. Robotnik returns, this time with a new partner, Knuckles, in search for an emerald that has the power to destroy civilizations. Sonic teams up with his own sidekick, Tails, and together they embark on a globe-trotting journey to find the emerald before it falls into the wrong hands. Playing April 29th to May 1st for the weekend only. With 2 matinees
Check out all of the fun at Raven's Cry Theatre!
We also support our local business community by providing the very best in Community Advertising.
Home – Events – Advertising – Rent the Theatre – Find Us!
Come see what's happening!
Raven's Cry Theatre
5559 Sunshine Coast Hwy
Sechelt, Sunshine Coast BC