Raven's Cry Theatre Movies!
We provide all of the very best 1st Run Movies & Entertainment right here in our beautiful and comfortable theatre.
Current Shows
Now Playing- DOORS OPEN AT 6:30
Snake Eyes: GI Joe Origins
From: July 23rd, 2021
Thru: July 29th, 2021
Evening Showtime: 7:30pm
Snake Eyes: G.I. Joe Origins stars Henry Golding as Snake Eyes, a tenacious loner who is welcomed into an ancient Japanese clan called the Arashikage after saving the life of their heir apparent. Upon arrival in Japan, the Arashikage teach Snake Eyes the ways of the ninja warrior while also providing something he's been longing for: a home. But, when secrets from his past are revealed, Snake Eyes' honor and allegiance will be tested — even if that means losing the trust of those closest to him.
Previously Shown
Space Jam A New Legacy
From: July 16th, 2021
Thru: July 22nd, 2021
Evening Showtime: 7:30pm
When LeBron James and his young son Dom are trapped in a digital space by a rogue A.I., LeBron must get them home safe by leading Bugs, Lola Bunny and the whole gang of notoriously undisciplined Looney Tunes to victory over the A.I.'s digitized champions on the court: a powered-up roster of professional basketball stars as you've never seen them before. It's Tunes versus Goons in the highest-stakes challenge of his life, that will redefine LeBron's bond with his son and shine a light on the power of being yourself. This movie has a runtime of 1 hour and 48 mins.
The Boss Baby: Family Business
From: July 9th, 2021
Thru: July 15th, 2021
Evening Showtime: **NEW Start Time** 7:30PM
Babies are back in action this summer in 'The Boss Baby: Family Business', the long-awaited sequel will be packed with action and a wacky story. This time, Ted and Tim are the parents instead of the children, but they are given a formula to revert to their baby ways in order to help out on a top secret mission. This movie has a runtime of 1 hr and 47 mins.
F9: THE FAST SAGA
From: July 2nd, 2021
Thru: July 8th, 2021
Evening Showtime: **NEW START TIME** 7:30PM
Vin Diesel's Dom Toretto is leading a quiet life off the grid with Letty and his son, little Brian, but they know that danger always lurks just over their peaceful horizon. This time, that threat will force Dom to confront the sins of his past if he's going to save those he loves most. His crew joins together to stop a world-shattering plot led by the most skilled assassin and high-performance driver they've ever encountered: a man who also happens to be Dom's forsaken brother, Jakob (John Cena, the upcoming The Suicide Squad).
Cruella
From: June 25th, 2021
Thru: July 1st, 2021
Evening Showtime: 7 PM
Emma Stone stars in Disney's "Cruella," an all-new live-action feature film about the rebellious early days of one of cinemas most notorious – and notoriously fashionable – villains, the legendary Cruella de Vil. "Cruella," which is set in 1970s London amidst the punk rock revolution, follows a young grifter named Estella, a clever and creative girl determined to make a name for herself with her designs. She befriends a pair of young thieves who appreciate her appetite for mischief, and together they are able to build a life for themselves on the London streets. One day, Estella's flair for fashion catches the eye of the Baroness von Hellman, a fashion legend who is devastatingly chic and terrifyingly haute, played by two-time Oscar (R) winner Emma Thompson . But their relationship sets in motion a course of events and revelations that will cause Estella to embrace her wicked side and become the raucous, fashionable and revenge-bent Cruella.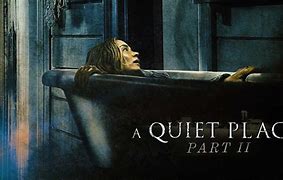 A QUIET PLACE PART II
From: June 18th, 2021
Thru: June 24th, 2021
Evening Showtime: 7 PM
Following the deadly events at home, the Abbott family must now face the terrors of the outside world as they continue their fight for survival in silence. Forced to venture into the unknown, they quickly realize that the creatures that hunt by sound are not the only threats that lurk beyond the sand path.
Call of the Wild
From: March 13th, 2020
Thru: March 19th, 2020
Evening Showtime: 7:00pm
Matinee Showtime: 2:00pm
Matinee Days: Sunday and Wednesday
Adapted from the beloved literary classic, THE CALL OF THE WILD vividly brings to the screen the story of Buck, a big-hearted dog whose blissful domestic life is turned upside down when he is suddenly uprooted from his California home and transplanted to the exotic wilds of the Alaskan Yukon during the Gold Rush of the 1890s. As the newest rookie on a mail delivery dog sled team–and later its leader–Buck experiences the adventure of a lifetime, ultimately finding his true place in the world and becoming his own master.
Rated PG with a runtime of 100 mins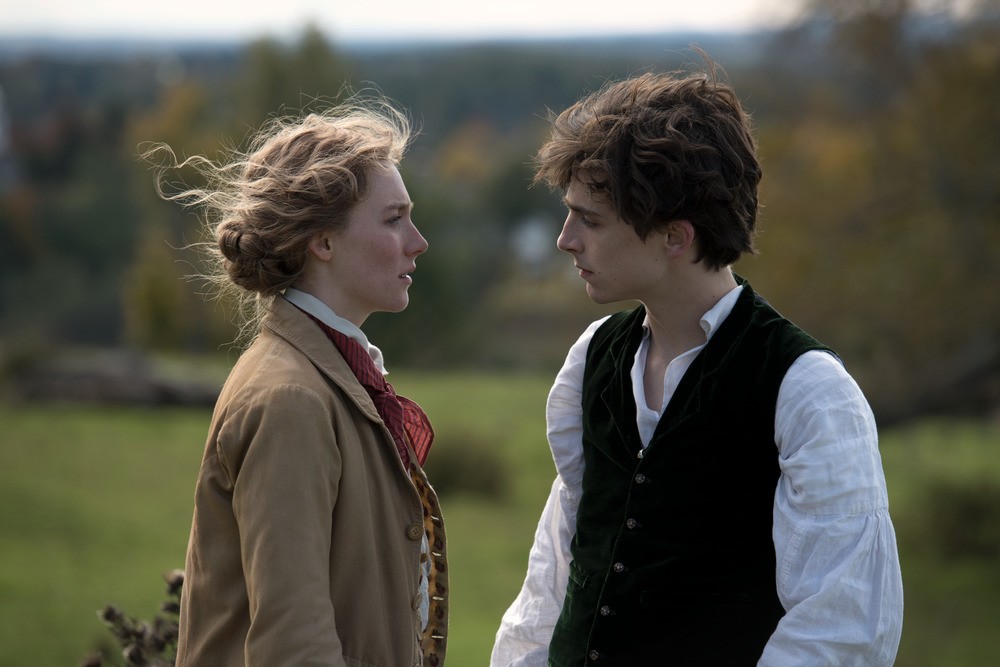 LITTLE WOMEN
From: March 9th, 2020
Thru: March 12th, 2020
Evening Showtime: 7:00 PM
Matinee Showtime: 2:00 PM
Matinee Days: Wednesday Only
Writer-director Greta Gerwig (Lady Bird) has crafted a Little Women that draws on both the classic novel and the writings of Louisa May Alcott, and unfolds as the author's alter ego, Jo March, reflects back and forth on her fictional life. In Gerwig's take, the beloved story of the March sisters – four young women each determined to live life on her own terms — is both timeless and timely. Portraying Jo, Meg, Amy, and Beth March, the film stars Saoirse Ronan, Emma Watson, Florence Pugh, Eliza Scanlen, with Timothée Chalamet as their neighbor Laurie, Laura Dern as Marmee, and Meryl Streep as Aunt March.   Rated General with a runtime of 2 hrs and 15 min.
Now Showing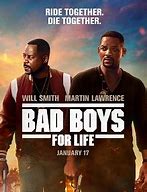 Bad Boys For Life
From: March 6th, 2020
Thru: March 8th, 2020
Evening Showtime: 7:00 PM
Rated 14A Runtime of 124 mins.
The film follows detectives Mike Lowrey (Smith) and Marcus Burnett (Lawrence) reuniting once again when someone starts murdering people involved in an old case.
Now Showing
Sonic The Hedgehog
From: February 28th, 2020
Thru: March 5th, 2020
Evening Showtime: 7:00 PM
Matinee Showtime: 2:00pm
Matinee Days: Sunday and Wednesday
SONIC THE HEDGEHOG is a live-action adventure comedy based on the global blockbuster video game franchise from Sega that centers on the infamously brash bright blue hedgehog. The film follows the (mis)adventures of Sonic as he navigates the complexities of life on Earth with his newfound — human — best friend Tom Wachowski (James Marsden). Sonic and Tom join forces to try and stop the villainous Dr. Robotnik (Jim Carrey) from capturing Sonic and using his immense powers for world domination. The film also stars Tika Sumpter and Ben Schwartz as the voice of Sonic.
Check out all of the fun at Raven's Cry Theatre!
We also support our local business community by providing the very best in Community Advertising.
Home – Events – Advertising – Rent the Theatre – Find Us!
Come see what's happening!
Raven's Cry Theatre
5559 Sunshine Coast Hwy
Sechelt, Sunshine Coast BC