PREVIOUSLY SHOWN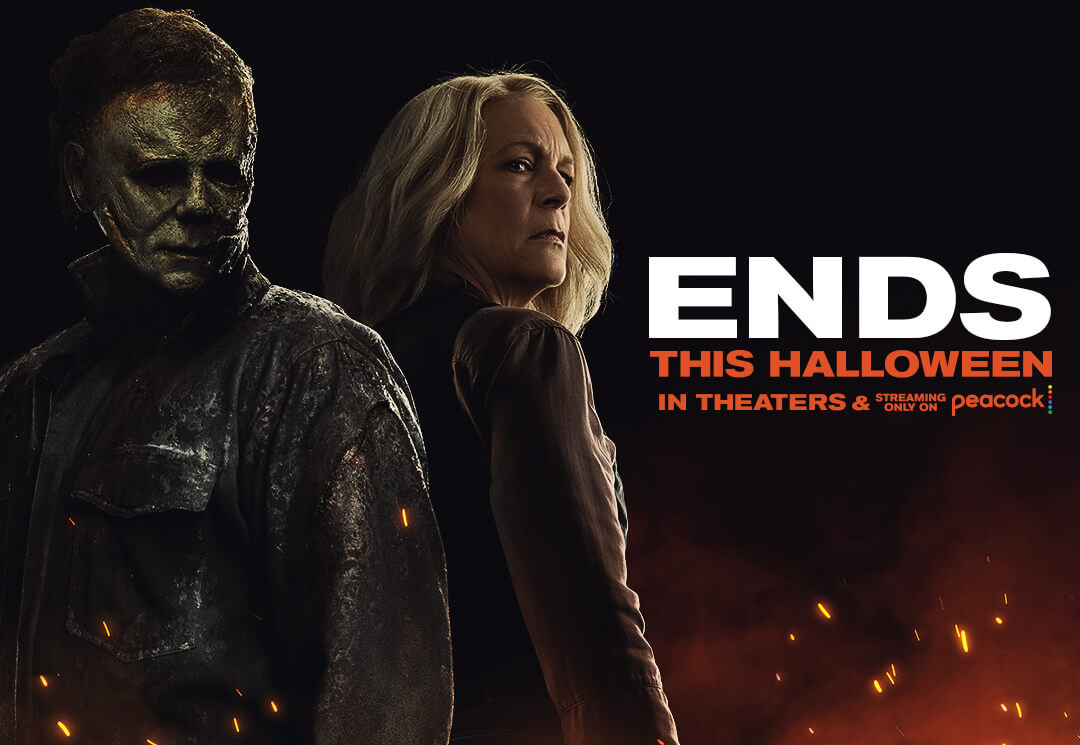 HALLOWEEN ENDS
From: October 28th, 2022
Thru: November 6th, 2022
Evening Showtime: 7pm
Matinee Showtime: 2 PM
Matinee Days: SUNDAY
This is Laurie Strode's last stand. After 45 years, the most acclaimed, revered horror franchise in film history reaches its epic, terrifying conclusion as Laurie Strode faces off for the last time against the embodiment of evil, Michael Myers, in a final confrontation unlike any captured on-screen before. Only one of them will survive.
Rated 14A – Suitable for persons 14 years of age or older. Persons under 14 years of age must view these motion pictures accompanied by an adult. Motion pictures in this category may contain violence, coarse language or sexually suggestive scenes, or any combination of them. (BC Film Classification Office)
Run time 1 hour 51 minutes.