PREVIOUSLY SHOWN!!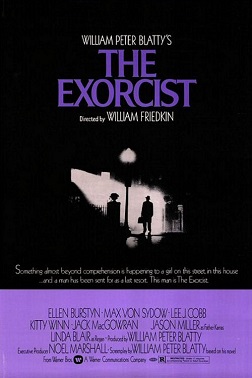 The Exorcist
From: October 19th, 2023
Thru: October 19th, 2023
Evening Showtime: 7pm
This is a very special FREE SCREENING of the original Exorcist. In preparation for Exorcist Believer hitting the big screen on the following day, we are offering all our Sunshine Coast residents (above the age of 18) a free screening of the original.
When a charming 12-year-old girl takes on the characteristics and voices of others, doctors say there is nothing they can do. As people begin to die, the girl's mother realizes her daughter has been possessed by the devil–and that her daughter's only possible hope lies with two priests and the ancient rite of demonic exorcism.
Rated R, run time 122 mins.